The challenges and opportunities of digitisation – a conversation with Karin Nygårds, Patrica Diaz and Camilla Askebäck Diaz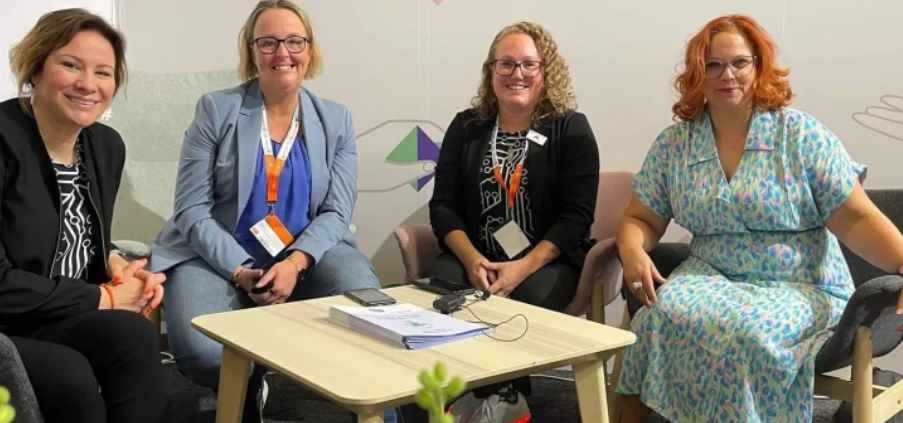 Live from the SETTdays with Sara Bruun
The challenges and opportunities of digitisation – a conversation with Karin Nygårds, Patrica Diaz and Camilla Askebäck Diaz
Setdagarna, Scandinavia's largest school fair, is now over. Intensive days where great learning exchanges could finally take place in real life and not just behind a screen. Guests Karin Nygårds, Patricia Diaz and Camilla Askebäck Diaz came to stand A:29 for a conversation with Sara Bruun.
It was a light-hearted conversation about the challenges and opportunities of digitalisation. The call was broadcast live in the booth hence not a tiptop quality of the picture. But the most important thing is that what is said gets through, isn't it?
Below you can listen to the conversation, which we hope will spark some thoughts in you.
https://www.trelson.com/wp-content/uploads/2022/04/screenshot-2022-04-30-142237.png
801
903
pelle@onlinepartner.se
https://www.trelson.com/wp-content/uploads/2022/08/trelson_logo_175x100.png
pelle@onlinepartner.se
2022-04-30 12:26:22
2022-04-30 12:26:22
The challenges and opportunities of digitisation – a conversation with Karin Nygårds, Patrica Diaz and Camilla Askebäck Diaz